Run Kilkee Half Marathon and 10K
Saturday, 09 July 2022 08:00
RUN KILKEE HALF MARATHON & 10K - Saturday, 9th July 2022
Course Information
Run Kilkee takes place along the spectacular Loop Head Peninsula in Co Clare. The course consists of a 13.1 mile Half Marathon and a 10km run/walk set along the stunning sea cliff panoramic views of the Loop Head Peninsula. This is a 'must do' event in one of Irelands must beautiful locations on the Wild Atlantic Way with the course designed for runners and walkers to enjoy its breathtaking scenery and beautiful rugged coastline. The routes will immerse runners and walkers in the natural beauty of the Loop Head Peninsula on the Wild Atlantic Way.

Both the Half Marathon and 10K start and finish in Kilkee Town along the horseshoe bay with a kilometre of golden, blue-flag beach. This scenic route, part of the Wild Atlantic Way, takes you on an out and back along the spectacular coastline of Loop Head. You will enjoy some of the most dramatic scenery on the Irish coast. You'll pass dizzying cliffs and improbable seastacks as the drive steers you back to Kilkee. This is just a truly awesome route.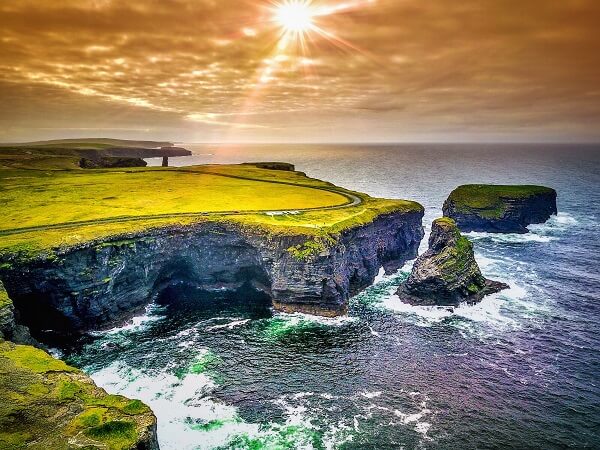 Weekend Schedule
o Saturday 8am-11am: Race pack collection (overseas only - all Irish addresses will be posted their race numbers in advance)
o Saturday 8.30am: Half race build up, Kilkee
o Saturday 9am: Half race start, Kilkee
o Saturday 12.30pm: 10k race start, Kilkee


Further details and updates
For all up to date information on event schedule and course info, please check www.runkilkee.ie or find us on facebook or Instagram!!